Get to know our pilot Miguel Oliveira!
O Miguel Oliveira Fan Club é o clube oficial de Miguel Oliveira, atual piloto da Cryptodata RNF Aprilia MotoGP Team. Enquanto clube oficial, estamos empenhados em dar o máximo reconhecimento público ao único representante luso do mais antigo e prestigiado campeonato do mundo de duas rodas, o MotoGP.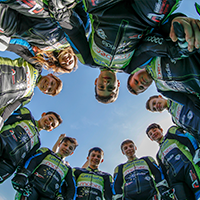 Oliveira Cup Trophy-School
The Oliveira Cup is a motorcycle-school project that aims to find new talents from 5 to 15 years of age. It is supported by Miguel Oliveira Fan Club, counting annually with 7 events from north to south of the country.
Follow the Cup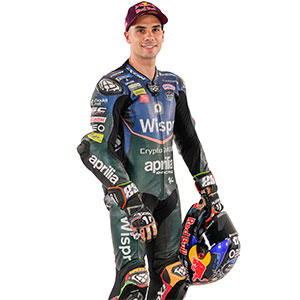 Site oficial Miguel Oliveira #88
An exclusive site was created on Miguel Oliveira, where official information about our pilot is updated. This site integrates all of its updated history, the schedule and general classification of the world championship, photo gallery, videos, online store and other links.
Follow our pilot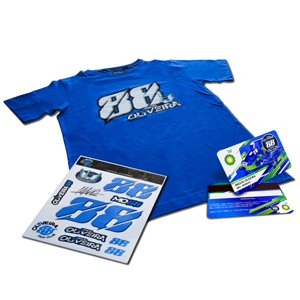 Loja online MO#88
A loja online do Miguel Oliveira Fan Club disponibiliza todos os artigos de merchandising oficiais com o intuito de apoiar o nosso piloto. T-shirts, stickers, caps, mochilas e canecas são alguns dos artigos disponíveis, numa ampla oferta para crianças e adultos.
Escolhe os artigos oficiais
Purpose of Miguel Oliveira Fan Club
From the beginning of his sports career Miguel Oliveira began to be noticed, fruit not only of his qualities as a pilot but also of a communication work that allowed him to reach the house of the great majority of Portuguese. It is this work, which contributed to raise awareness about motorcycling and also gave public recognition to our pilot, which the Fan Club intends to continue.
In addition to the unconditional support of Miguel Oliveira, the official club of the pilot of Almada develops in parallel several projects and initiatives, being for that purpose endowed with a team of professionals of diverse areas, such as:
Media training

Personal and medical follow-up

Individual training

Assistance of pilots in national and international championships

Streamlining projects and partnerships
In this way, Miguel Oliveira Fan Club is committed to playing a very active role in society, having defined 5 axes of action .
60.000+
Followers on Facebook
30.000+
Seguidores no Instagram
50+
Partners Membership Card
01.
Membership card
Poderás receber o teu Cartão de Sócio quando aderires ao Miguel Oliveira – Fan Club através da subscrição que pode ser adquirida individualmente ou juntamente com o Kit de Sócio, em que receberás também uma t-shirt e uma fita porta-chaves.
02.
Fan Club Space
A fim de promover a interação dos fãs e expor os artigos do nosso Piloto foi criada a loja oficial do Miguel Oliveira. Neste espaço é possível ver toda a sua carreira com uma exposição de fotografias, equipamentos, motos e ainda troféus e diplomas de várias competições. Estão também disponíveis para compra todos os artigos exclusivos Fan Club. Visita-nos!
03.
Support for initiation
Miguel Oliveira, através do clube oficial de fãs, procura ter um papel ativo no apoio à modalidade e a jovens aspirantes a piloto. Para o efeito, foi criada uma estrutura que assenta em duas valências: o troféu-escola Oliveira Cup e a Miguel Oliveira Fan Club Racing Team, a qual leva os talentos mais promissores a correr em diversos campeonatos, nacionais e internacionais.
04.
Events
O Miguel Oliveira Fan Club tem como pilar essencial potenciar eventos que permitam a interação e proximidade dos fãs com o nosso piloto, de norte a sul do país. São exemplo disso sessões de autógrafos, convocatórias para assistir a provas de MotoGP ou a participação em feiras e exposições temáticas da área.
05.
Solidarity
Miguel Oliveira's official fan club has a social responsibility policy aligned with the values of our pilot, who genuinely cares to accompany and support social solidarity institutions, streamlining various initiatives and activities, extended to the surrounding community. Anyone can be associated with the initiatives developed. Join us!
News
The latest news from all Fan Club initiatives.
Address
Rua Quinta do Bom Retiro, nº 18 Armazém 6
2825-690 Charneca de Caparica
Portugal
Schedule
Monday to Friday
10h – 13h / 14h30 – 19h00
Saturday
09h – 12h30